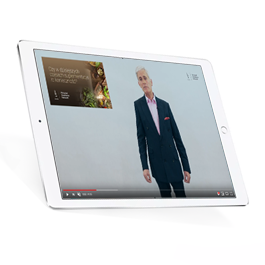 Do you want to gain knowledge about supplementation and its effect on the human body?
4.01.2019
Dear Club Members,
We would like to convey a very important piece of information to you. We uploaded into the system 4 videos made for you by Dr Kardasz! Moreover, they are available in many language versions, so you can effortlessly benefit from the valuable knowledge in the form of a great tool, which contributes to both business development and your knowledge about supplementation.

The videos bring up the following issues:

• Is supplementation a necessity nowadays?
• What is the difference between natural and synthetic dietary supplements?
• What is the difference between DuoLife supplements and other products available on the market?
• What is the body's natural ability to regenerate?
The videos are available on the website (www.navigator.duolife.eu) in the following languages:

• Polish (PL)
• German (DE)
• Czech (CZ)
• Dutch (NL)
• Italian (IT)
• French (FR)
• Russian (RU)
• Ukrainian (UA)
• Hungarian (HU)
• Slovak (SK)

We encourage you to use the knowledge conveyed in that form.
See the videos now →
Back to the list of news