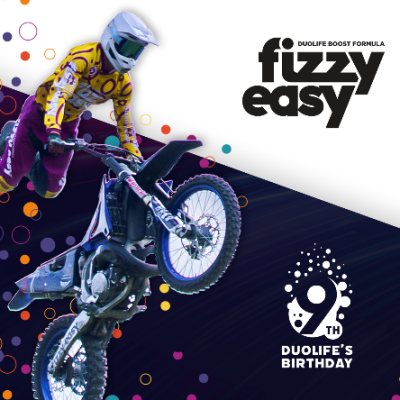 Discover, have fun and release your energy with FIZZY EASY!
24.08.2022
Dear Club Members,
discover more, have fun and release your inner energy with the new DuoLife brand! Join us in the world of FIZZY EASY to discover the magic of colors that will change your life for good. Something new and absolutely unique is coming!
FIZZY EASY - RELEASE THE BOOST!
The world of FIZZY EASY is a place with no limits or boundaries. Its magical atmosphere, plenty of colors and fierce energy will open you a door to exciting benefits and opportunities. Take control of your life today to make your dreams come true and to simply become the best version of yourself!
FIZZY EASY, the newest DuoLife product brand, will be released during the next Today for Tomorrow | International Convention (27-28 August 2022, Arena Gliwice). The tickets are still available - we encourage you to join us! FIZZY EASY and TFT is a combination which will help you change your life for the better and hop on a higher level in its every aspect.
Let your every day be a special day…
Back to the list of news