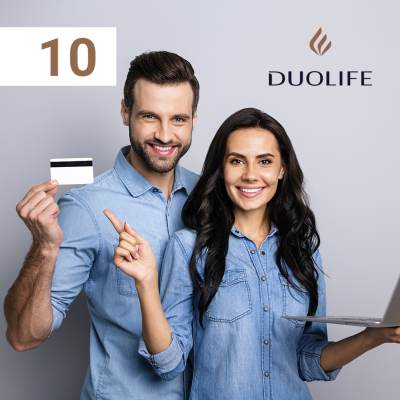 Changes in placing orders in the store
19.05.2023
Dear Club Members,
for the sake of sustainable development of our business, we would like to inform you that as of 19/05/2023, we are introducing a purchase limitation for Club Members to a maximum of 10 units of one product in the Billing Period.
The above change is in response to your requests to normalize the resale of DUOLIFE products in the online space.
In case of acting against the above rule or other unethical behaviour, we will be forced to apply the sanctions described in the DUOLIFE Club Regulations, including, for example: requesting a refund of paid Commissions, suspension from the Club or expulsion from the DUOLIFE Club.

#CosmosOfPossibilities
DUOLIFE is a veritable #CosmosOfPossibilities. Be active, use the tools available, grow and enter the galaxy of the brightest shining stars. Unlimited possibilities are at your fingertips!
#CosmosOfPossibilities at DUOLIFE -
development, tools, prospects
Make every day unique...
Back to the list of news