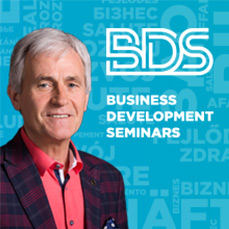 Business, health, motivation - learn from the best during Business Development Seminars
14.08.2019
Dear Club Members!
Thousands of Club Members will come to Częstochowa in September to take part in the next event from the Business Development Seminars cycle and learn:
about new products from DuoLife, which will be available for sale in the next settlement periods,

how to act in DuoLife,

how to run a business successfully,

where to get motivation to act and take care of health at the same time.

On our stage there will be:
Expected by all and irreplaceable Dr. Piotr Kardasz, who will share with you his vast knowledge in the field of health, leading a responsible lifestyle and supplementation, and above all he will tell you about the delicious, healthy, crunchy novelty - Hi5! beeCrunchy. The latest DuoLife product is a natural and properly balanced mix of fruits and vegetables with the addition of beneficial whole grains and seeds, which are a natural source of valuable ingredients for health. See what's special about Hi5! Bee Crunchy and what makes it different from other products in the breakfast category. Dr. Kardasz will also reveal the latest scientific reports and tell you how you can support your health thanks to the Hi5 brand!,

The founders of DuoLife, including Piotr Pacyga and Norbert Janeczek,

Best business trainers.
We strongly encourage you to book tickets!
Let every day be a special day…
Back to the list of news