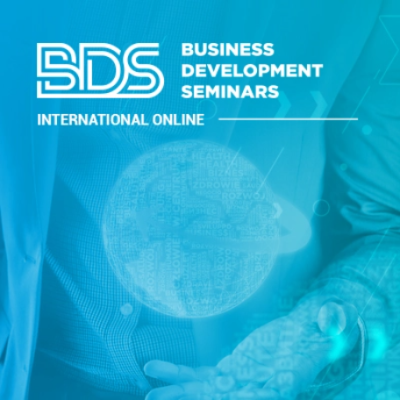 BDS International Online is fast approaching! Have you got your ticket yet?
27.09.2021
Dear Club Members,
An exceptional business and development event Business Development Seminars International Online is closer than you think! We're meeting as soon as on 23 October 2021 on ZOOM platform in order to learn together and draw from the best. You can't miss out on it!
Many Club Members have already embraced the benefits guaranteed by the BDS International Online. As many as 2,200 people took part in the latest event in the cycle alone! The results that this unique event provides are reflected in your development, successes and promotions. In short, the BDS International Online is the ultimate proof that it is worth entering the DuoLife world!
Remember that the promotional ticket prices for the BDS International Online are valid only up to the end of September. Taking that chance now is an absolute must! We also wish to remind you that new members within your structures can buy tickets for the reduced price until the end of the sales process.
Note!
Ticket sales lasts until 22 October 2021, 10:00 UTC +2 (Warsaw time). Ticket prices:
First stage (until 30 September 2021):
Single ticket – GBP 6/ 8 USD
Package (10 + 2) – GBP 60 / 80 USD
Second stage (from 1 October 2021 to 22 October 2021):
Single ticket – GBP 8 / 10 USD
Package (10 + 2) – GBP 80 / 100 USD
Anyone who purchases a ticket, regardless of when they do so, will not receive a registration link via email until 22 October 2021. Within one hour, the ZOOM app will generate a special event invitation. On the event day, i.e. 23 October 2021, just click "click to join" on the invitation to join the other Participants. We encourage you to read the event participation instructions in advance; there you'll find answers to any questions that may bother you.
Since it's the last BDS International Online this year, you have to join us!
Let your every day be a special day…
Back to the list of news