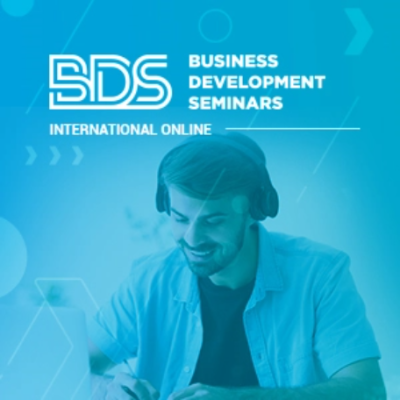 BDS International Online agenda – what have we prepared this time?
30.09.2021
Dear Club Members,
each day brings us closer to the unique Business Development Seminars Online event, which will take place on 23.10.21. What have we prepared for you this time? Find out all about it in the BDS International Online agenda below! Mark the date of the event on your calendar today, book your time and, above all, find out the plan for your special day. We will shortly reveal more!

Note!
Ticket prices for BDS International Online
First stage (until 30/09/21):
Single ticket - PLN 30
Package (10 + 2) - PLN 300
Second stage (from 01/10/21 to the event start date):
Single ticket - PLN 39
Package (10 + 2) - PLN 390
On 22 October 2021, everyone who has purchased a ticket will receive an e-mail with a registration link. Within one hour, the ZOOM app will generate a special event invitation. On the event day, i.e. 23.10.2021, just click "click to join" on the invitation to join the BDS participants! We encourage you to read the event participation instructions in advance, where you will find answers to all your questions.
Event Agenda
---
08.00 - 08.45 a.m.
Leader session/entry starting from the Group Leader rank
09.15 - 10.05 a.m.
Let your every day be a special day… | Board Session
10.05 - 10.30 a.m.
LG/MLZ Business and Awards Session
10.30 - 10.35 a.m.
Special Guest | WHL Foundation
10.35 - 11.00 a.m.
DL Business and LZ/KZ Awards Session
11.50 a.m. - 12.30 p.m.
MR/SM Business and Awards Session
12.30 - 1.00 p.m.
DR/DK Business and Awards Session
1.00 - 1.05 p.m.
Special Guest | FURAHA Foundation
1.50 - 2.40 p.m.
DM-VP Business and Awards Session
Make every day a special day…
Back to the list of news