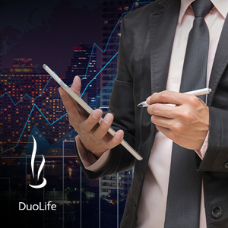 Announcement to DuoLife S.A. shareholders
25.01.2021
Dear Shareholders,
The Management Board of the Company under the name of DuoLife S.A. (hereinafter referred to as the "Company") with its registered office in Więckowice, pursuant to Article 16.1 of the Act of 30 August 2019 amending the Code of Commercial Companies and certain other acts, calls on all shareholders of the Company to submit their share documents in order to dematerialize them.

The share documents should be submitted at the registered office of the Company, i.e. Więckowice, ul Topolowa 22, 32-080 Więckowice, on business days (Monday to Friday), from 9:00 am to 3:00 pm.
Let your every day be a special day...
Back to the list of news