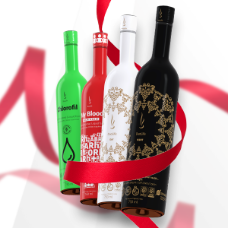 An award for every DuoLife Club Member – get a Loyalty Bonus!
16.10.2020
Dear Club Members,
we would like to remind you that at DuoLife we value loyalty and commitment very much. Each Club Member who actively builds their structure and helps develop the DuoLife Club is regularly rewarded by us in the form of a Loyalty Bonus awarded in each Settlement Period.
In relation to your proposals and needs, as of October 16, 2020 we are changing the Loyalty Bonus 500 points especially for U.S. and Canadian Club Members, so that you can take advantage of the great opportunities that are at your fingertips! The Loyalty Bonus is extremely beneficial for you and works on the basis of Self Activity points, which is the key to success!
Own Activity at the level of 500 points and more (Bonus awarded from the second Settlement Period)
A monthly bonus is the DuoLife My Blood or DuoLife Chlorophyll dietary supplement (to choose from) for 1 $. Additionally, in every fourth Settlement Period, every Club Member who meets the rules of granting the Loyalty Bonus receives the DuoLife Day & Night set for 1 $. The process of awarding prizes follows the pattern below.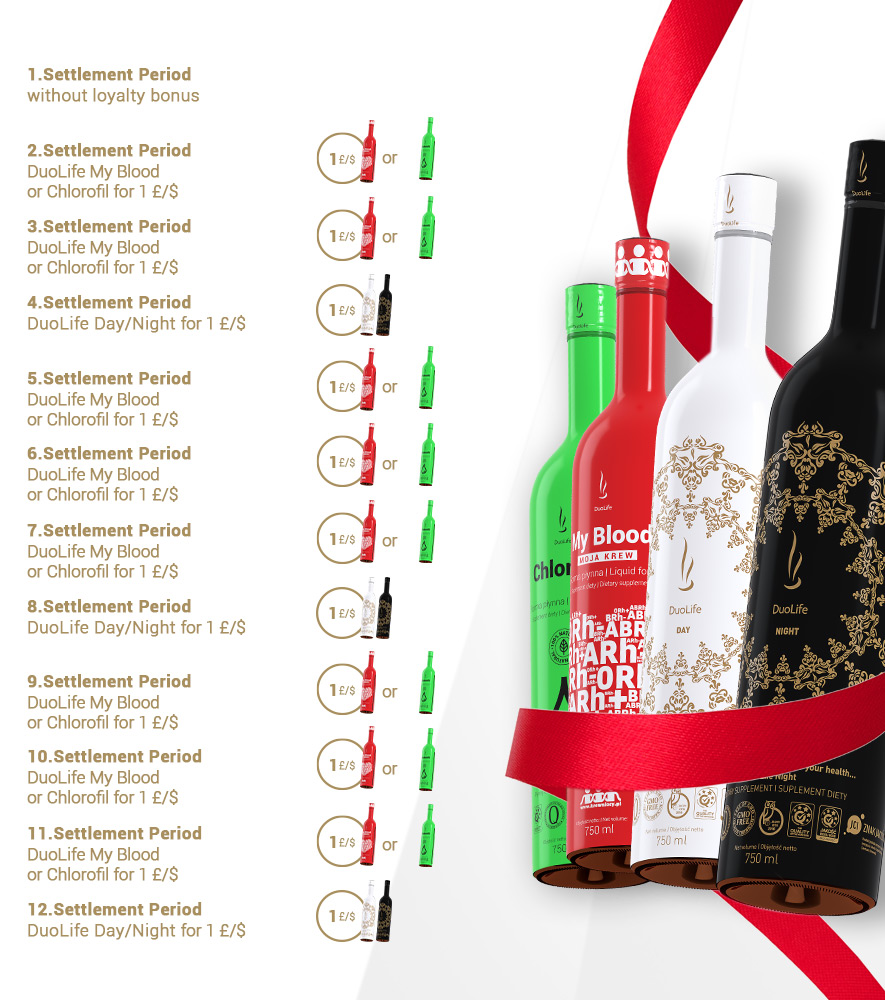 Note
If you are a U.S. or Canadian Club Member and you have completed a Own Activity of 500 points or more in the period of 84 (16.09.2020-15.10.2020) or more, in the new period of 85 (16.10.2020-15.11.2020) you will be able to receive a DuoLife My Blood or DuoLife Chlorofil award immediately, without an 'empty' period.
Does it sound inspiring? Yes, of course, this is why we do encourage you to be active, develop your own business and use the unique DuoLife Loyalty Bonus!
Let your every day be a special day…
Back to the list of news