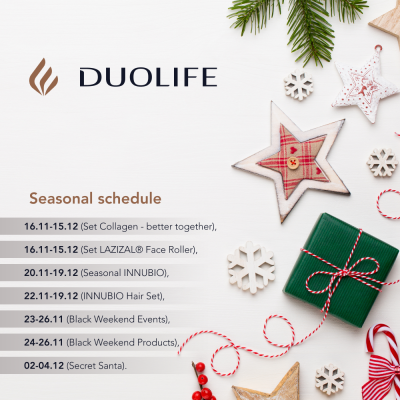 A festival of seasonal promotions at DUOLIFE! Check out the details!
16.11.2023
Dear Club Members,
At DUOLIFE we are officially starting the period of hot seasonal promotions! We have prepared very attractive offers especially for you: each of them is a perfect gift idea for you or your loved ones! Give the power of health, beauty and knowledge to yourself and other special people by taking advantage of our promotions active on selected days in the 123rd Settlement Period!
Be sure to check out the promotion schedule and don't miss any of them. Additionally, we would like to inform you that on December 16, 2023 (124. SP) further seasonal promotions will start. More information coming soon!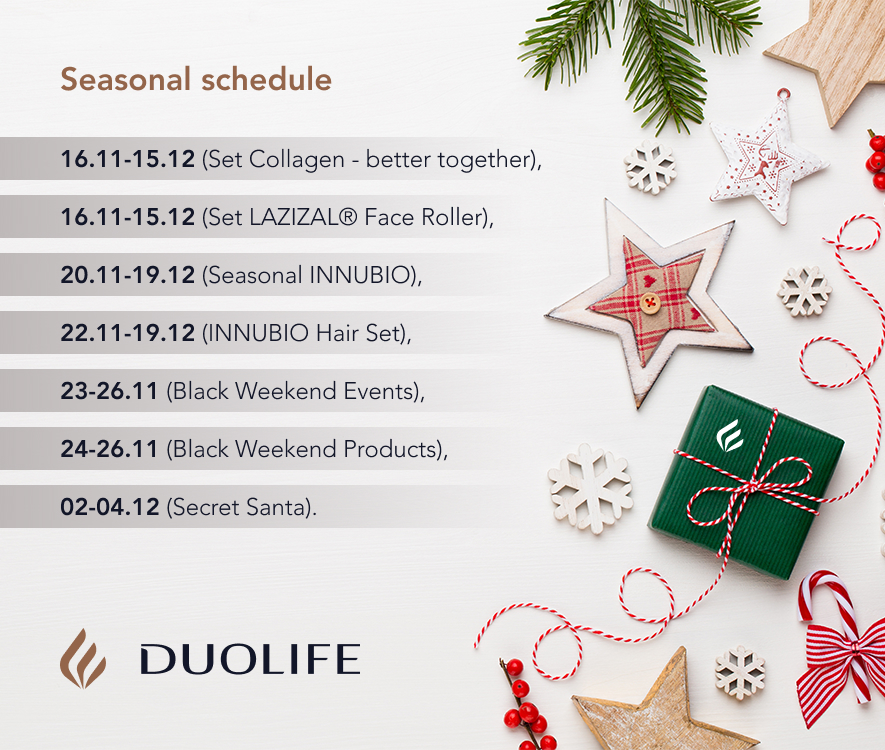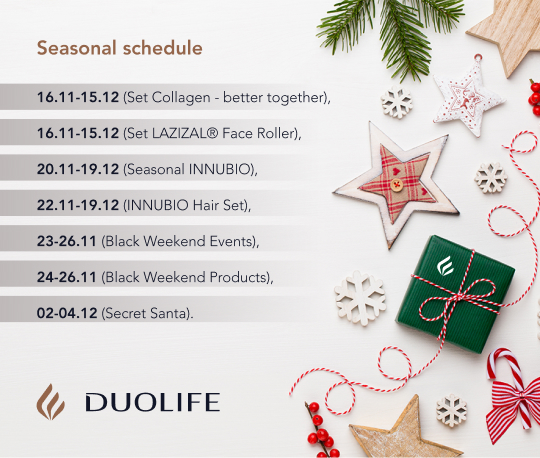 Be sure to follow our website and social media channels. There you will find detailed information about promotions that will cover a wide group of categories, including dietary supplements, cosmetics and tickets to events organized by DUOLIFE!
We move with the times! #DUOLIFEGoUP
The translation was made by artificial intelligence. Therefore, the text may contain imprecisely translated phrases and concepts. As available AI tools develop, the quality of translations will improve. We apologize for any inconvenience.
#CosmicPossibilities
DUOLIFE is a true #CosmicPossibilities Act, make use of available tools, develop yourself, and enter the galaxy of the brightest shining stars. Unlimited possibilities are at your fingertips!
Make every day unique...
Back to the list of news