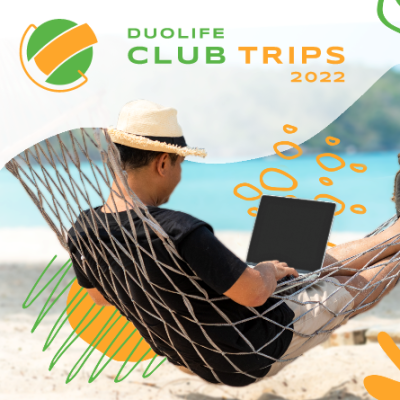 3,2,1… The date of the 2022 Manager's Trip has been announced!
30.06.2022
Dear Club Members,
The 2022 Manager's Trip is just around the corner! We will share this exciting, unforgettable experience on 26-31 October 2022! Destination? The amazing Turkish Riviera, where we are going to celebrate your successes and your best moments, all this while having a great time!

Get ready for the unforgettable adventure with DuoLife by marking the trip date in your calendar right now! Turkish Riviera is a region in Southwest Turkey which includes tourist resorts on the Mediterranean and Aegean Sea coast. All the 2022 Manager's Trip participants are invited to a luxury five-star MYLOME LUXURY RESORT & SPA***** hotel with swimming pools, water slides and other attractions, in Ultra All Inclusive formula! We will share more details soon. Stay up to date with our website and our social media channels.
We would like to remind you that all the details and the information regarding plus ones must be provided in a special form sent from the address [email protected]. The form will be available soon. Filling in the form is compulsory and essential to organise the trip, and the data provided will be binding.
We are incredibly happy that we will soon celebrate your successes in a place that will stay in our memories forever! See you on the 2022 Manager's Trip! If you have any questions, please contact us via email: [email protected]
Let your every day be a special day…
Back to the list of news