Tickets will be available only until 13.10.23 r. do godziny 10:00! 3, 10:00 a.m.! Everyone who purchases a ticket will receive a registration link via e-mail and then, after registering, a unique invitation to the event.
Everyone who buys a ticket will receive access to the recording of the event for one month!
Instructors:
---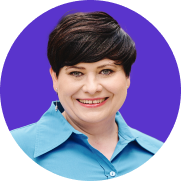 Beata Kapcewicz
International Speaker and Coach, Mentor for Bold Brands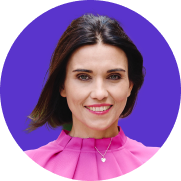 Joanna K. Gdaniec
IMPROsale Developer and Trainer, softmarketing® Expert
Top Leaders:
---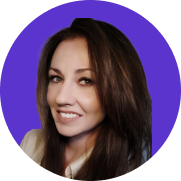 Joanna Piasek
Regional Director of the DUOLIFE Club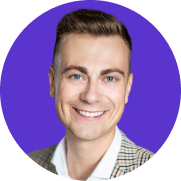 Konrad Gandera
General Director of the DUOLIFE Club
Agenda:
---
EFFECTIVE BUSINESS AND LIFE ON YOUR OWN TERMS
Saturday, 15/10
09:00 AM- 10:30 AM

Session for TOP leaders: 3 levels of loyalty, commitment and effectiveness of people in your team

Beata Kapcewicz

10:30 AM – 11:00 AM

Break

11:00 AM- 12:15 PM

Session 1: Your business is just like you

Joanna Gdaniec

12:15 PM – 12:30 PM

Break

12:30 PM- 1:45 PM

Session 2: My personal code in life and business

Beata Kapcewicz

1:45 PM – 02:15 PM

Lunch break

14:15 - 15:30

Session 3: Do the most important things, i.e. habits and priorities in life and business

Beata Kapcewicz i Konrad Gandera General Director

03:30 PM- 3:45 PM

Break

03:45 PM- 4:45 PM

Session 4: Myths and lies about network business

Joanna Gdaniec, Leader Joanna Piasek

04:45 PM- 5:00 PM

Closing of the day
Sunday, 16/10
10:00 AM- 11:00 AM

Session 5: Think like an entrepreneur - in life and business

Joanna Gdaniec

11.00 - 11:15

Break

11:15 AM- 12:30 PM

Session 6: From visualization to materialization - a dream session

Beata Kapcewicz

12:30 PM – 12:45 PM

Break

12:45 PM- 2:00 PM

Session 7: Yours to stay on course for success and not give up

Joanna Gdaniec

14:00 A.M.

End of the event
In accordance with the law, ticket sales for DUOLIFE events are carried out by the organiser, DUOLIFE S.A.. Zones: GB-GG-IM-JE-XI, IT and UA are operated by subsidiaries: DUOLIFE Distribution GB, SRL Italia and DUOLIFE UKR LLC, so tickets cannot be directly purchased from them.
Instead, you will need to log in to the PL zone and purchase tickets there.
In order to do that, log into your MYDUOLIFE.com profile, go to the Club Member Zone tab → Account → Edit information → select "Poland" as country and save changes. Then, log in again and purchase the ticket in the "Upcoming events" tab.
Complete relogging instruction:
Ticket purchase rules for other markets remain unchanged.
The event will be held in Polish. Simultaneous translations are possible upon gathering a sufficient number of people. Ask your market supervisors for details.