20-21.11.2021
ARENA GLIWICE
---
It's really happening! Already on 20-21.11.21 we invite you to the second edition of Today for Tomorrow | Celebration Weekend (TFT), the biggest and best DuoLife event!
See for yourself and participate in this unique event, where you will feel the real power of DuoLife!
TFT is an event not to be missed and a unique chance to feel the magic DuoLife atmosphere. If you miss our events, or you've been with us for a short time and you still don't know what events look like in the traditional form - you just have to be there! Such an opportunity can not be missed!
---
Reality full of great, global changes for everyone can be friendly and attractive, full of opportunities and positive and lasting relationships, which are a value of great importance. At DuoLife, we are well aware of this and we want to create the best environment for you to work and grow. TFT is a very important step in this direction.
The situation that has affected us all in recent times has shown that the only sure thing in life is change. The crisis and fragility we have faced in recent months can be transformed into an excellent lesson to help you realise your full potential! DuoLife Today for Tomorrow | Celebration Weekend will prove to you that it really is possible. During this event we will ensure a stable tomorrow for our entire Community, based on Health, Development and Business built on DuoLife products and Compensation Plan.
On our stage will appear DuoLife Co-Founders, outstanding Experts and most of all DuoLife Club Directors! Their incredible stories that define success will surely inspire you with a powerful dose of motivation and help pave the way straight to the top!
What does this mean? You simply can't miss it!
Join us and get an inside look at the exciting world of DuoLife, where all dreams come true. Next TFT series event, which we organize in a stationary form, will be unique, so we strongly encourage you to participate! Last months were not easy, but in DuoLife we met all the challenges, so now it's time to have fun together and celebrate our successes! By the way - we will combine business with pleasure, organizing special sessions full of knowledge and motivation! The highlight of the event will be... 8th birthday of DuoLife, which - you can be sure - will go down in history!
Only during Today for Tomorrow | Celebration Weekend:

You'll learn how to care for a stable tomorrow by building a business based on DuoLife products and the DuoLife Compensation Plan.
.
.

You will meet the DuoLife Club Leaders who are the driving force behind our company.
.
.

During the two days of lectures you will listen to speeches of the best business practitioners with numerous successes to their credit.
.

You'll discover compelling stories from DuoLife Club Directors that will inspire you to action.
.

Our Experts - dr h.c. D., Chairman of the Scientific Council of DuoLife S.A., and Małgorzata Karpińska-Trojanowska, M.Sc. Małgorzata Karpińska-Trojanowska, author of DuoLife and LAZIZAL® cosmetics - will introduce DuoLife products, as well as present new products coming in 2021
.

You'll get the best solutions and online business tool to prepare for all circumstances.
.
.

Together we will celebrate DuoLife's 8th birthday!
.
.

You will strengthen your relationships and feel the value of being part of the DuoLife Community.
.
We're waiting for you!
.
.
Attention!
We would like to inform you that for the purposes of the event organisation, we have rented an area of 22,000 m2 in Arena Gliwice, which normally seats as many as 13,500 people! Due to restrictions, the number of seats is limited to 2,000 people, although the limit does not include those vaccinated against COVID-19.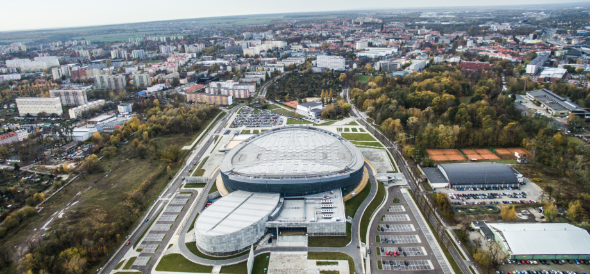 Today for Tomorrow | Celebration Weekend
Please note that due to restrictions the number of places for unvaccinated persons is limited to 2000.