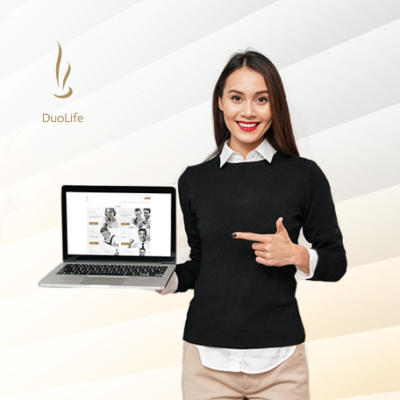 We focus on comfort and introduce changes in MyDuoLife system!
30.10.2020
Dear Club Members,
with you and your comfort in mind, we introduces small but important changes in MyDuoLife system. Thanks to them, it will be easier to reach specific contents of the page, dedicated only for registered Club Members or for the guests. Below we present a full list of changes which we introduced.
Changes in the system
MyDuoLife!


Additionally, changes in aesthetics and intuitive navigation in MyDuoLife system have been introduced. We believe that now all this will be even easier and more comfortable!
Moreover, we refreshed the registration panel, where:
we simplified a description of benefits for the given person when registering as a Club Member or Preferred Customer;
we simplified descripions of specific fields required for registration (such as Club Member, Preferred Customer, partner link, Recommeding Person, Delivery fields);
language and date of birth are non-mandatory fields.
Further changes refer to main categories in MyDuoLife system. Soon, in 'Store' and 'News' tabs, there will be a new subcategory: 'New Information and Products'. You will find there all information about new products (News) and the new products (Store).
Let your every day be a special day…
Back to the list of news