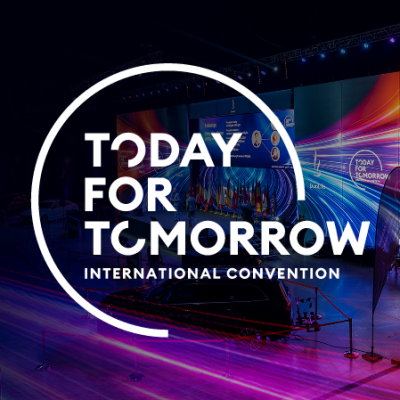 Thank you for being with us at Today for Tomorrow | International Convention!
4.11.2022
Dear Club Members,
yet another edition of Today for Tomorrow | International Convention is behind us. We would like to thank you for your participation in this extraordinary event. You are amazing! Thanks to you, we were able to show the world the power and energy of DuoLife once again!
Such a phenomenal, creative and positive group of people as the DuoLife Community is the best reward for our effort and hard work. We are proud of you and we are glad that you are with us. Together, we can do the impossible and keep jumping to a higher level as part of the #DuoLifeGoUp idea. We are sure that with such a team we can conquer any Everest!
We want your TFT memories to stay with you as long as possible, so we invite you to see the photos we took during the event. Soon we will provide you with even more materials from the past TFT!
Right now, we want to invite you to the next event of the Today for Tomorrow | International Convention series, which will be held in Arena Gliwice on 27-28 August 2022. Book your time now and be with us in August!
Let your every day be a special day…
Back to the list of news