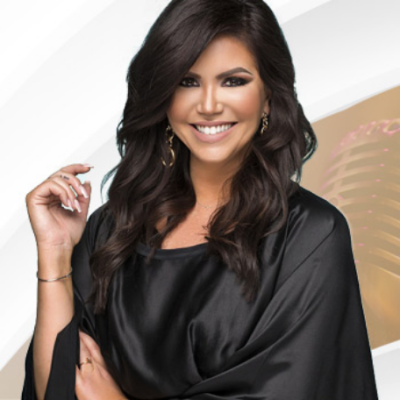 Patricia Vittek announced as new DuoLife Ambassador!
21.09.2020
Dear Club Members,
the community of DuoLife brand ambassadors has grown by another inspirational person. Our team will be supported by Patricia Vittek, a Slovak singer and unquestionable pop star, strongly committed to helping and changing the lives of other people for better.
Patricia Vittek
a new DuoLife brand ambassador
Welcome to
DuoLife!
Slovak singer, mother of two daughters, businesswoman, philanthropist, founder and director of the most prestigious Slovak children's summer sports football academy VittekCamp, which was founded in 2012. Patricia is also the founder of the first children's foot golf camp in the world. In 2013, Patricia went through a difficult period in her private life and medical condition, deciding to withdraw from singing career for a longer period of time. She became the owner of the Slovak version of the worldwide magazine OK! Slovakia and at the same time the youngest publisher of this magazine in the world. Patricia Vittek is now strongly committed to improve the situation of women, especially single moms, who are in a difficult life situation due to an imperfect social system, and is determined to help them through Softmarketing by DuoLife in order to gain better health, financial independence and freedom.
Patricia Vittek began her singing career as a member of the first girl band Angels. In 2000 Patrícia Paris (her former artist name) won GRAMMY Award for Best New Artist at the Slovak Music Awards. Her song "Someone Killed Time", got to the top in the charts and was one of the most played songs at the time. In 2001, Patricia won the Journalist Award at the International Festival of United Europe in Green Mountain, Poland. In 2004, she married her ex-husband, a professional football player and a representative of Slovakia.
When her first daughter was born, she decided to dedicate herself to her family. She returned to singing in France when she lived in Lille with her family. Her Belgian French tour ended with a performance in the world-wide known show Let's dance. She has recorded and performed with stars such as Dj Bobo, mitch Crown, LMFAO, Bertrand van Kleef, who is the top DJ of fashion houses such as LV, CHANEL with whom she has performed in the largest and most prestigious clubs such as CARRÉ and NOXX "in Antwerp. Gerard Filip wrote the song" I WANT U 2 DANCE " for Patricia, which won the Hit parade on Slovak and Romanian radio 8X and became the" TOP SITY Summer hit of 2011 ". Patricia Vittek will release a new album in the summer of 2021 after 9 years along with her book - a life story.
Patricia went through a difficult period concerning her health which lasted several years and brought her to Duolife. Since she started working actively with DuoLife, she has been helping people to improve their lives in terms of health and finances. We are convinced that together with Patricia we will achieve more!
Let your every day be a special day…
Back to the list of news