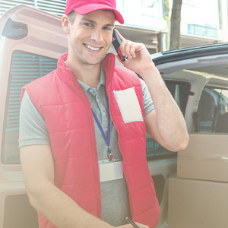 Important information regarding the implementation and delivery of orders
23.03.2020
Dear Club Members,
due to the epidemiological situation we are in constant contact with our couriers and as of today (Monday, 23.03 this year) we have no information about the restriction of traffic for domestic and foreign shipments. We also want to ensure you that we are watching the situation on an ongoing basis and if we receive any information about the restrictions on the distribution of parcels, we will immediately inform you in a separate message.

At the same time, we would like to kindly ask you for your understanding. Currently, some employees at DuoLife in the logistics and product release department are working remotely or are on childcare leave, which is an additional organizational challenge for us. Every day, however, we make every effort to ensure that orders arrive as soon as possible. We are convinced that soon each of you will be able to enjoy your order!
Let your every day be a special day...
Back to the list of news