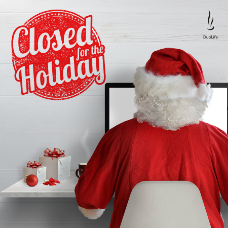 From 24.12. to 25.12.2020 the office and DuoLife helpline will be closed
23.12.2020
Dear Club Members,
we kindly inform you that from 24.12. to 25.12.2020 the office and DuoLife helpline will be closed. Please contact us on another date. We ensure you that we will handle each matter with due care and attention.

We hope that the short break in operation of the office and the helpline will be met with your understanding. In urgent matters, please send us an email to:
[email protected]
Let your every day be a special day...
Back to the list of news