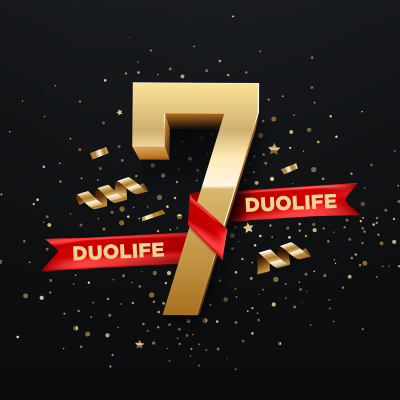 DuoLife 7th anniversary! Let's recall the most important events and figures from the life of the company!
31.12.2020
Dear Club Members,
the passing year has been very difficult, but in DuoLife, we have coped with all the challenges. Thank you for that from the bottom of our hearts!
In 2020, we celebrated our 7th anniversary. We have changed a lot over that time: we have developed, but mostly we have become an even better company that creates excellent conditions for the Colleagues and Partners, paving the way to success. What exactly happened over those 7 years? Join us in a sprint through the history of DuoLife - the material below will remind you everything that's the most important!
Let your every day be a special day…
Back to the list of news