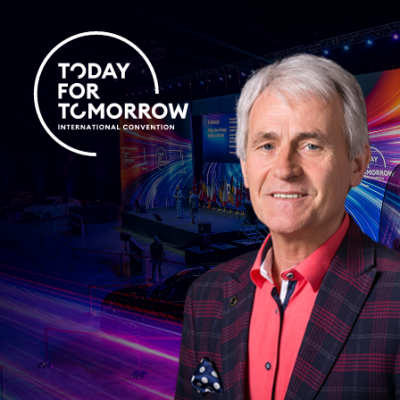 Dr h.c. Piotr Kardasz, PhD (Hon.), invites you to TFT (27-28 August 2022)!
8.01.2022
Dear Club Members,
We are getting closer to the next edition of Today for Tomorrow | International Convention held in the Arena Gliwice on 27-28 August 2022. This magnificent event will be graced by the launch of a new DuoLife product! This extremely important topic will be introduced to you by the undisputed health authority, Piotr Kardasz, PhD (Hon.), Chairman of the Scientific Council of DuoLife S.A., who has prepared a special invitation to TFT for you. Be sure to see it and... join us!
DuoLife's new products will open the door to a fantastic new world with many wonderful opportunities. But this is not all. TFT is an event that turns the careers of the participants into a string of never-ending successes. Be sure to be with us in Arena Gliwice. Let's celebrate the achievements of the DuoLife Community together, learn from the best Experts and Leaders, and celebrate DuoLife's 9th birthday! The birthday party is going to be impressive in every way. It will be filled with fun and unforgettable emotions. We truly hope you will be with us. See you soon!
The Today for Tomorrow | International Convention will be translated into the following foreign languages: Czech, Slovakian, Russian, Romanian, English, Italian, Hungarian, German, and French.
Let your every day be a special day…
Back to the list of news