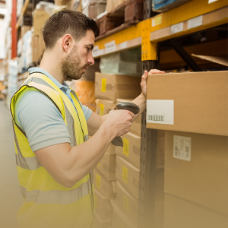 Attention! Inventory in DuoLife warehouses from 30 to 31 December 2020.
24.12.2020
Dear Club Members,
we kindly inform you that, in accordance with the requirements of the Accounting Act, on December 30 (from 2:00 p.m.) - December 31, 2020 an annual inventory will be carried out in DuoLife warehouses.

During the inventory, it will be impossible to ship orders, so we strongly encourage you to submit them in advance. We ensure that all orders forwarded to the warehouse by December 30, 2020, by 10 a.m., will be shipped the same day. Orders forwarded after 10 a.m. will be send after the end of the inventory, i.e. from 04/01/2021.
We apologize for any inconvenience.
Let your every day be a special day…
Back to the list of news