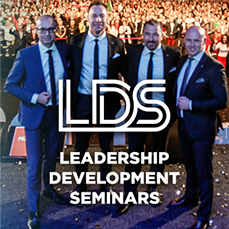 16th LDS and the sixth birthday of DuoLife in Częstochowa
26.07.2019
Dear Club Members!
kolejne wydarzenie z cyklu The next event of the Leadership Development Seminars series is planned for 15th–17th of November 2019.We would like to invite you to Częstochowa for three unforgettable days, filled with interesting lectures, workshops, meetings with inspiring people, and above all – unique emotions that you will not experience elsewhere! .
The 16th LDS will also be special for another reason. This is the sixth birthday of DuoLife, and we would love to celebrate with you.

Of course, the 16th LDS is also a great opportunity to combine the pleasant with the useful. On one hand, in Częstochowa you will be charged with a solid dose of inspiration and motivation to develop your own business. On the other hand, you will have a lot of fun as positive impressions and emotions will be in front of you! We guarantee that you will often recall them, and the memories of the event will bring a smile to your face.
Words cannot express it – if you want to find out yourself what is waiting for you during the 16th LDS, just watch the report from the previous event! We warmly invite you to Częstochowa!
To make every dayspecial…
Back to the list of news