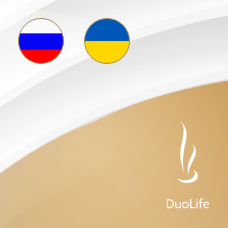 12 Brand Ambassadors of DuoLife from Russia and Ukraine – meet them all!
11.12.2020
Dear Club Members,
Did you know that our Brand Ambassadors on the Ukrainian and Russian market include as many as 12 fantastic and inspiring people? Get to know them better, because every DuoLife Brand Ambassador can inspire you and give you a much needed motivation!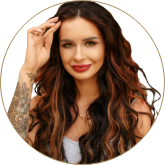 Laura Onishchuk (@trainer_lauraa)
Professional trainer and nutriciologist with 7 years of experience. She organises health-improving marathons thanks to an appropriate approach to diet, balanced nutrition and dietary supplements. As a result, thousands of women have noticed hormonal and health changes. She believes that a balanced diet and appropriate additional intake of vitamins can not only slow down the ageing process, but also prevent many dangerous diseases.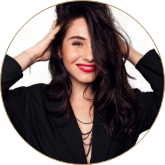 Yanina Andreyeva (@yanasilence)
TV presenter and radio announcer, actress, blogger and simply a mom. The main character of the Ukrainian series "School". That's what she says about DuoLife: - Since film sets can take up a lot of time, there is not always time for a regular meal, a good night's sleep or relaxation. You feel a lack of energy, strength and a chronic lack of sleep. I've heard about DuoLife from other bloggers. I decided to try out their products. Now I'm actively using the supplementation and trying to use all products. As a result, I want to gain strength, energy, well-being and lightness.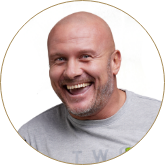 Vyacheslav Uzelkov (@uzelkoff_official)
Famous all over the world for his many won boxing fights. His great talent and skills allowed him to fight for the title of World Heavyweight Champion of WBA and IBA, and an European champion of EBU federation. For several years he has been a media personality in Ukraine. The huge popularity he enjoys has spread to television - Vyacheslav is a jury member in "Ukraine's got talent" and he also runs the "Weighed and happy" TV show. The boxing champion is also known for promoting physical activity and a healthier lifestyle, making him a perfect match for the role of the DuoLife Brand Ambassador.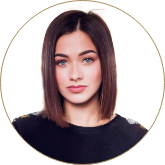 Tania Voinarovska (@tania_voinarovska)
A blogger and sportswoman who writes on her blog about children and proper nutrition of adults, as well as about weight loss and sports. Her personal experience adds credibility - Tania herself lost 34 kg a few years ago. Her blog is constantly growing in popularity and currently has over 100 thousand subscribers.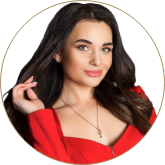 Valentina Litovchenko (@valentina_litovchenko.14)
A fitness trainer, dietician and a blogger. Helps to properly care for your health and beauty, including by the use of DuoLife products.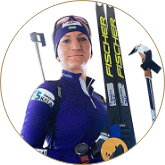 Yelena Pidgrushnaya
Olympic, world and European biathlon champion, coach of the Ukrainian Olympic biathlon team. She received the II and III degree Order of Princess Olga. Regular use of DuoLife products helps Yelena maintain a perfect athletic figure and optimal condition.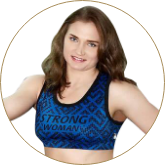 Olga Liashchuk (@olga_liashchuk_strongwoman)
The strongest woman in the world, strongwoman and two-time winner of the Arnold Classic Strongwoman Pro competition. In 2016, she was included in the Guinness Book of Records. She has been working with DuoLife for over 2 years. Her favorite products are DuoLife Day and Night, Vita C and Chlorofil. She is convinced that human health is the greatest value. It is worth taking care of, especially in conditions of constant degradation of the environment and the spread of dangerous diseases.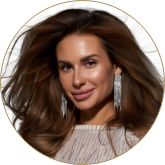 Evgenia Nikulina (@nikulina_evgenia)
Blogger, dietician, owner of a beauty salon and a healthy food shop. A person who inspires you to be the best possible version of yourself. From the beginning of her conscious age until today, Evgenia Nikulina has been pursuing her ambitions with care and benefit to people. Her leading projects include: Organic Goods – a healthy food shop, Beauty Hub – a beauty studio where the women of the city of Dnieper become happier, PURRFECT – a line of natural cosmetics and, of course, DuoLife, which she has joined to pass her love for natural products and to tell the whole world about it. She is the face of DuoLife Beauty Care products.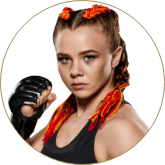 Svetlana Zhuravlyova (Gocyk)
She has been involved with martial arts since she was 14 years old. In 2014, she became a world champion in boxing, and then she started her career in MMA. Two years later she became the world champion in MMA, and in 2017 she reached for the WWCF championship belt. Her professional record is 13 wins and only 4 losses.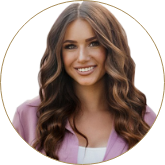 Viktoriya Omelchuk (@viktoriya_omelchuk)
Blogger, businesswoman, face of DuoLife Beauty Care Aloes cosmetic line. Femininity, Wisdom, Beauty – are words that come to mind of Viktoriya 's subscribers when they watch and listen to her! A woman psychologist who inspires to seek internal harmony, brings the masses closer to family life and understanding of oneself, teaches to love and value oneself, helps to understand relationships, soberly analyses life situations and gives appropriate advice. A kind, wise, good wife and mother who knows the value of love and sets an example. A woman who heals souls with her blog and gives them hope for happiness. She motivates and changes the fate with her thoughts. After her exceptional marathons, articles, consultations, stories and broadcasts, all difficult questions are answered!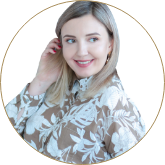 Katerina Lytvynova (@ekaterina_estate)
She combines her real estate development business with motherhood, and at the same time she runs her own blog about a healthy lifestyle, plays online sports, shares useful recipes and tips about restoring a slim figure. She has discovered DuoLife to improve her and her family's immune system. On the thorny path towards gracefulness, she regulates the hormone system and cleanses up with DuoLife. Kateryna loves to see results and share the value of products with her loved ones, family, friends and subscribers.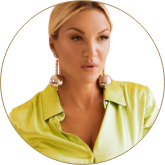 Nataliya Michkovska (@natali_michkovska)
Blogger, certified dietician, practitioner of healthy eating programmes. A modern digital mother may sometimes seem to live in a mobile phone, but at the same time she exists in reality. Such a mother can cook a meal at lunchtime, pay attention to three children, conduct a live broadcast, organise a marathon, dance until morning, take care of herself, travel a lot and at the same time answer a hundred business questions in her gadget. Being a successful blogger (over 400,000 followers) means freeing yourself from stereotypes and creating your own rules. Certified dietician (preparation of healthy nutrition programmes), sportswoman of the Kiev FBBU / IFBB Federations.
We strongly encourage you to follow DuoLife and our Brand Ambassadors on social media!
Let your every day be a special day…
Back to the list of news